New Patients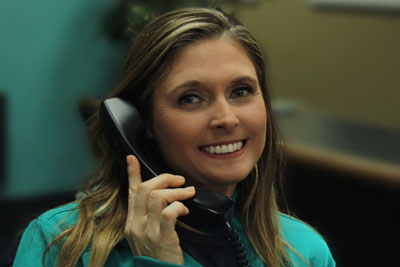 You'll notice right away when you walk into Corsentino Chiropractic that it's not your typical doctor's office. Our team is fun, full of energy and always laughing. We think that having an enjoyable atmosphere is part of the healing process. There's music playing and you can help yourself to water or popcorn if you or your children would like a snack. We look forward to welcoming you into our practice family!
ONLINE FORMS »

Your First Day
You can fill out the necessary forms online and submit them directly to us ahead of your appointment. When you arrive, you'll meet with your chiropractor to talk about your history. Before any charges are incurred, you'll be told of all fees so that you can feel ready to move forward. Then, we'll perform an examination and take X-rays.
In total, this appointment takes about an hour.
Your Second Day
When you return, you'll meet with your chiropractor for a report of findings. We'll detail your X-ray results and treatment options. You'll receive your first chiropractic adjustment. This visit takes 30-45 minutes.
Payment Information
We accept many insurances and are in-network with most plans, including Medicare. CareCredit is also accepted at our office. Contact our team now!
CONTACT US »
---
New Patients | (251) 445-2295