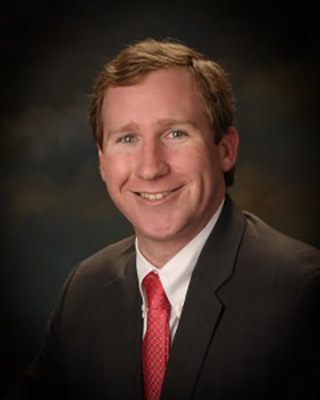 Meet Dr. Clarke Pradat
Choosing Chiropractic
Dr. Clarke Pradat was born and raised in Tuscaloosa, AL. After graduating from The University of Alabama he attended Life University in Marietta, GA and received his Doctor of Chiropractic from Life University in 2011, he returned home to Tuscaloosa, Alabama to serve members of his community. After a few years he decided he would move south to get closer to the beach and began serving members of the Mobile and Eastern Shore community.
Dr. Pradat knew he wanted to be a chiropractor in high school. His inspiration came from a healthcare class in which he was able to shadow multiple doctors in various fields in the healthcare field and after seeing firsthand how patients were improving when leaving the office, he decided chiropractic was a perfect fit.
Special Interests
Dr. Pradat has an interest in degenerative conditions of the spine. In particular, he focuses on the non-surgical treatment of herniated discs, sciatica, spinal stenosis, and degenerative disc disease. Dr. Pradat uses evidence-based treatments for the management of musculoskeletal pain. He employs advanced technology at Corsentino Chiropractic to deliver cutting edge care and help patients avoid spinal surgery.
Pediatric and Pregnant Patients
He enjoys working with, and educating, pregnant moms to alleviate common symptoms during pregnancy and help facilitate an easier pregnancy. His work with babies and toddlers is focused on assessing neurological function and keeping their development on track to prevent future health and behavior issues.
Outside the Office
Outside of work Dr. Pradat is passionate about God and his family. Dr. Pradat married in 2016 to his wife, Dallas. He and Dallas have two beautiful children, Parker and Pearce.
CHIROPRACTIC CARE »
Same-Day Appointments Available
If you'd like to get in right away, we'll be happy to accommodate you. Contact our team now to book your visit!
---
Dr. Clarke Pradat | (251) 445-2295