About Us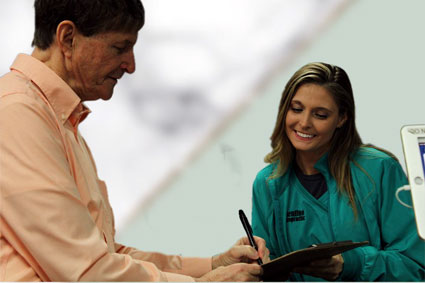 Dr. Chris Corsentino practiced in our community for 29 years. When it was time for another doctor to take over his office, he handed the reins to Dr. Jenifer DeWald Leber. Dr. Codi Taylor and Dr. Clarke Pradat round out our chiropractic team, in addition to our fantastic support staff. Our doctors carry on Dr. Corsentino's legacy of quality natural care in a warm, fun and welcoming environment.
Our Philosophy
What we do is based on a few simple ideas:
We believe your entire family should be under chiropractic care.
We help our patients achieve true wellness, not just fix a problem in the short run that will soon recur.
We do everything we can do help you achieve your health goals. If we can't help you, we'll refer you to someone who can.
The Safe, Conservative Option
Many people feel uncertain about chiropractic or have heard common myths about what a chiropractor does. You might be surprised to learn that chiropractic is an extremely safe form of health care. The statistics don't lie—chiropractic doesn't have the side effects that are involved in taking drugs or having surgery!
MEET THE TEAM »
Discover the Benefits of Chiropractic
One of our patients is a woman in her 40s who had been suffering from terrible neck pain for 22 years. She was starting to miss out on life and feel depressed. After an initial examination, she kept every subsequent appointment and listened to all the advice her doctor gave. Today, she's on wellness care and has gotten her life back. She always says, "If only I had heard about chiropractic sooner!"
Flexibility and Convenience
We stay open until 6 p.m. on weekdays so that it's easy for you and your family to visit us. Same-day appointments are also available if you'd like to get in without a wait. Contact our friendly team today to schedule your initial consultation!
---
About Corsentino Chiropractic | (251) 445-2295